Articles
Adults Only Campsites

Camping By The Pub

Buying A Static Caravan

Classified Ad's
Caravans For Sale

Motorhomes For Sale

Cars For Sale
Links And Logos
Our Link Logos and Text
You can link to Adult Campsites by placing a link on your website. Here are a selection of links we prefer to be used. When you have placed the link on your website contact us with details of your site. Subject to your site content being of interest to our users and suitable for an exchange we will provide a link back. All links to our site should be linked to www.adultcampsites.com.
Adult Campsites.com
The Adult Only Campsite Directory

Adult Campsites.com
The Adult Only Campsite Directory

Smallest Version Ideal for your home page

Adult Campsites.com
The Adult Only Campsite Directory

Adult Campsites.com
The Online Directory Of Campsites And Caravan Sites For Adults Only
Links To Other Camping And Caravanning
Information Sites
Check Out Tipi Camp Asheville if your visiting North Carolina. Here we have an adult only campsite with a difference, sleep in a Tipi or bring your own tent and spend a great day riding, biking, hiking, swimming, picnicking, kayaking or just gazing in the mountains. If thats not for you spend the day exploring downtown Asheville then return to camp, relax, and share your stories around the campfire with friends.

Outdoor World camping tents retailers, mail order and a shop outlet in Cheshire. Great prices and a good level of stock and special offers worth a look.

RTMR Renault Trafic Motorhome Register A home for Renault Trafic owners, with technical know how and social events, an active but informal group.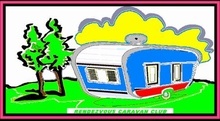 Rendezvous Caravan Club a rally club for adults only. The club is based in the West Midlands and holds 18+ rallies per year from late February to December. Members are welcome to join for weekend and 5 day rallies. Light hearted entertainment and social events are offered on all our meets and all members are encouraged to join in the events. The club caters towards the late 40s and upwards age ranges.
The club is open to caravans, motorhomes trailer tents and tents.
The club is dog friendly and there is an overall relaxed and tranquil atmosphere within the group, all members join in and become an integral part of the club. You are welcome to do as much or as little as you please.

The cost of membership is £10 per year (2013/14) This covers 2 adults per unit All camping fees are kept to a minimum. We offer excellent value for you hard earned money. Join via our eBay site if you wish.
Visitors to the rallies are welcome. For more details or to join visit the website http://rendezvouscaravanclub.webs.com/
365 HQ

An alternative look a the outdoors

Coast Touring Caravan Hire Touring caravans for hire, fully equipped with the comfort and high specification you would associate with caravanning today it really is like home from home.

Check out more

Adult Only Campsites

here